Contributing to Society and
the World by Combining the Best Technologies
Shinko Ind. Ltd. contributes to society and the world through its involvement in 4 business areas: shipbuilding, land-based plants, cryogenic liquefied gas pump, and marine development.
Commercial Ships *Refer to "Gas Carriers and Plants" for information on LNG and LPG pumps.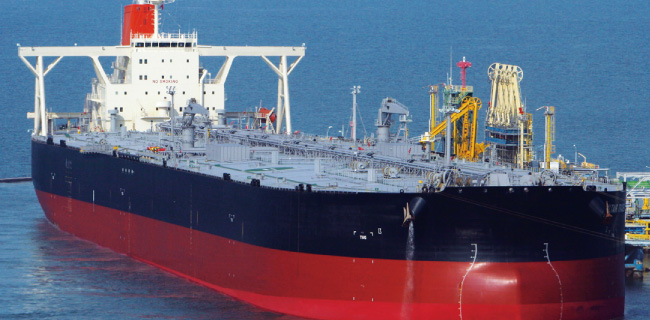 No. 1 in Global Market Shares of Cargo Oil Pumps and Drive Turbines for Crude Oil Tankers
With a global market share of over 80%, our company is the leading manufacturer of cargo oil pumps and drive turbines for crude oil tankers.
Additionally, we are proud to have supplied a large number of power generator turbines and pumps used in ship engine rooms, receiving high praise from our customers all over the world.
We manufacture and sell cargo oil pumps and drive turbines as a set. For pre-shipment testing at our factory, we inspect our products under similar conditions as the inside of a ship. As a result, we are able to provide highly reliable products.

Land-based Plants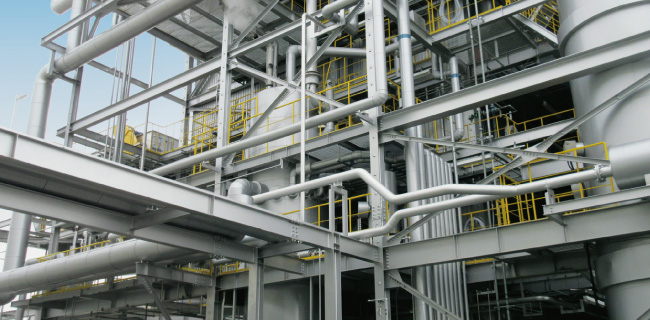 Power Generator Turbines that Use Renewable Energy
Recently, renewable energy is gaining attention. However, from a long time ago, our company has been manufacturing power generating turbines that make power from renewable sources, such as biomass and general waste products.
We are mostly known for supplying power generating turbines to plywood mills and waste incineration plants for municipalities in Japan, and to sugar and palm oil factories overseas.
We test all of our generator turbines with/without a load before shipment, making it possible to continue to supply reliable products.


SHINKO
"IoTurbine System"
We, Shinko, have launched a new after-sales business called "IoTurbine System" to provide further customer-oriented services.
A new era that will bring significant new value is around the corner. These days, we often hear the term "IoT" where technology around us connects to the Internet, everything from industrial equipment, public infrastructure, automobiles to home electronics.
With this IoT-based technology applied to our turbines, we have developed a new after-sales system that can support highly-efficient turbine operation while preventing the major potential failures. From our unique point of view as a manufacturer specialized in turbines, we would like to contribute to our customers in both "maximizing profits by electric power generation" and "minimizing lifetime costs".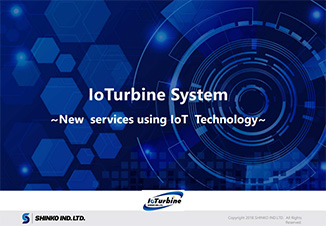 Gas Carriers and Plants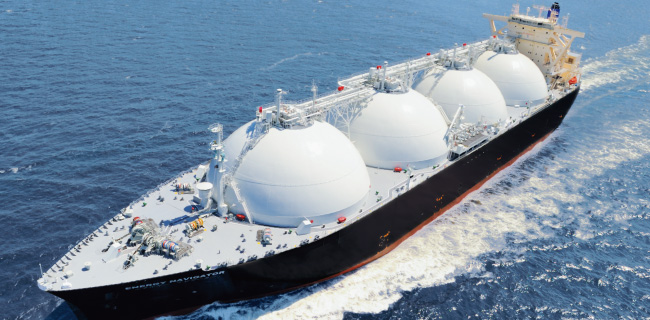 No. 1 Pump in the World for LNG Carriers
In anticipation of the growing need for safe and clean energies, our company began developing cryogenic liquefied gas pump in the 1970's.
In 1992, we supplied our first marine LNG pumps to a LNG carrier "Flora" constructed by Kawasaki Heavy Industries, Ltd. Since then, our global market share has increased and now reached over 90%. These LNG pumps have become one of our main products that supports our company, much like our cargo oil pumps.
Our LNG pump specifications can adapt to the shale gas energy revolution and other new demands, allowing us to receive a high reputation from customers worldwide.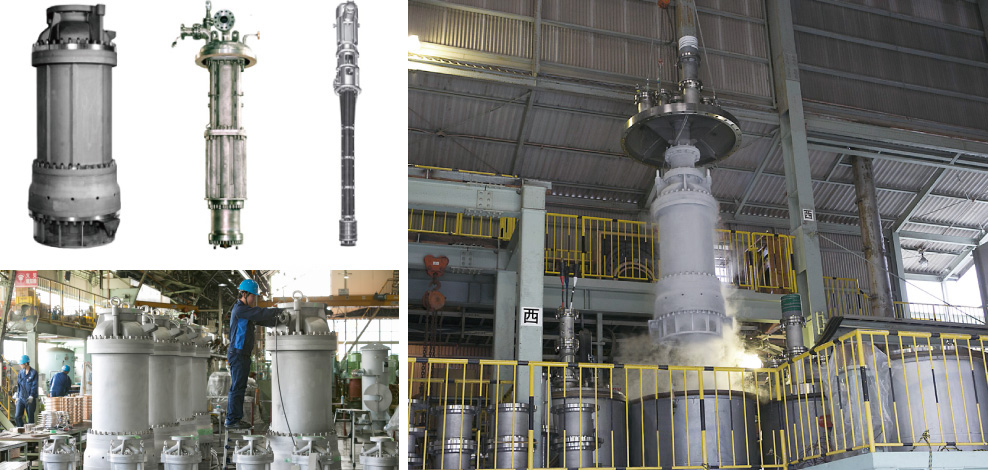 In 1973, we launched a testing facility specialized for cryogenic liquefied gas pump that was the first of its kind to be built in Japan and certified by the Ministry of International Trade and Industry (the current Ministry of Economy, Trade and Industry).
Like all of our other products of us, our cryogenic liquefied gas pump are all subject to factory testing, which secures high quality of the products.
Marine Development
The Culmination of Our Technologies
To meet the demands of the increasing number of floating offshore oil and gas production facilities such as the FPSO*, we offer cargo oil pumps and drive turbines, power generator turbines, cryogenic liquefied gas pump, and all sorts of pumps for the engine room.
Our company has a commitment to our technologies, and we believe that our extensive experience and reliability are the most important factors when it comes to offshore oil and gas equipment for the FPSO.
∗FPSO : Floating Production, Storage, and Offloading