Message from the President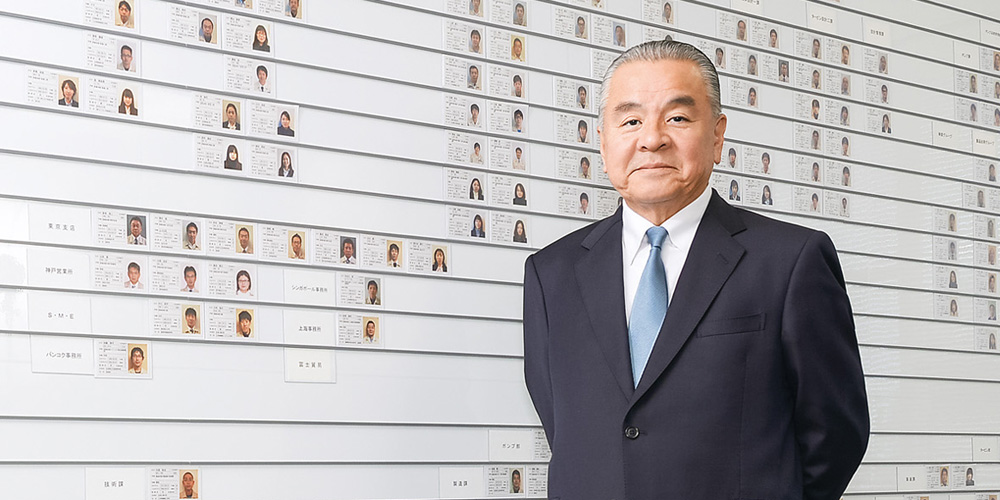 Founded in 1938, our company began as Shinkokinzoku Industries Co., Ltd., which maintains the core philosophy that sincerity in business is the best policy in contributing to the nation and society as a whole.
In celebration of the 50th anniversary, the company changed its name to Shinko Ind. Ltd., and created a new corporate philosophy consisting of the 3 factors : Purpose, Business Policies, and Codes of Conduct, while preserving "sincerity" in our "spirit of customer priority." As always, we cherish this characteristic above all.
Our company has implemented capital investments, occasionally huge and non-profit, in order to build a consistent value chain from the casting process to the after-sales service. In providing our high-quality yet reasonably priced products with swift after-sales service to our global customers, we have proudly embodied our corporate philosophy.
As a result, our company was able to reach its 75th anniversary in 2013.
All employees diligently work together to manufacture products that support the transportation of the world's energy. Thus, Shinko Ind. Ltd. continues to be a company with strong support from its customers. We ask for your warm support as well. Thank you.
President and Representative Director